Technical descriptions:
What is the chemical composition of our G-Compound?
PVC, or vinyl poly-chloride, comes 57% from salt and 43% from oil. Through the electrolysis process of an aqueous solution of sodium chloride (cooking salt) chlorine is produced which, combined with the ethylene obtained from the oil, forms the vinyl chloride. This is then subjected to polymerization. PVC compounds are obtained by mixing the PVC resin with different additives (stabilizers, plasticizers, lubricants, fillers and pigments) to obtain a finished product in granules. Compared to traditional PVC, in G-PVC compounds there is no lead, mercury, cadmium and chromium 6, as well as harmful and stabilizing phthalic plasticizers or additives considered not consistent with the standard prepared by the European Chemical Agency (ECHA) and the underlying REACH regulation .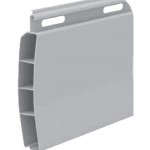 Download the technical documentation